AVA CHIN, a 5th generation Chinese American New Yorker, is the author of the creative nonfiction book MOTT STREET: A Chinese American Family's Story of Exclusion and Homecoming (April 2023, Penguin Press), an intimate portrayal of the impact of the Chinese Exclusion Act laws (1882-1943) on four generations of Chin's family as they attempted to lay down roots in America.
A professor and a journalist, Chin is the author of the award-winning Eating Wildly (Simon & Schuster, 2014), the editor of SPLIT (McGraw Hill, 2002), and the former Urban Forager columnist for the New York Times (2009-2013). 1st Prize Winner of the 2015 MFK Fisher Book Awards, Eating Wildly was one of Library Journal's "Best Books of 2014" and a Goodreads Choice Awards 2014 semifinalist. Kirkus Reviews described it as "A delectable feast of the heart."
Ava Chin has written for the Washington Post, the Los Angeles Times, Saveur, Marie Claire, the Village Voice, SPIN, and VIBE, among others. She has held fellowships at the New York Public Library's Cullman Center for Scholars & Writers, the U.S. Fulbright Scholar's program, and the Asian American Writers' Workshop. In addition, she is a fellow and a board member of the New York Institute for Humanities. She holds a Ph.D. from the University of Southern California, an M.A. from the Writing Seminars at Johns Hopkins University, and a B.A. from Queens College.
She is an associate professor of creative nonfiction and journalism at the CUNY Graduate Center's MA Program in Biography & Memoir, and in the English department at the College of Staten Island. The Huffington Post named her one of "9 Contemporary Authors You Should Be Reading."

Ava Chin has appeared on PBS's Victory Garden/Perennial Plate and WNYC's "All Things Considered" discussing local, in season fruit and mushrooms. She has been featured in ELLE, Martha Stewart, the Village Voice, and Edible Manhattan and Brooklyn.

She is the editor of and a contributor to Split: Stories From a Generation Raised on Divorce (McGraw-Hill, 2002) a collection of nonfiction essays about growing up in a divorced family, which Booklist called a "brave and insightful collection." Her essay "The Missing" reveals the challenges of being raised by a single mother, and how she was eventually reunited with her estranged father as an adult.

A former slam poet, Chin has performed on stages at the Whitney Museum, the Knitting Factory, Woodstock 94, and the Nuyorican Poets Cafe. She was a Van Lier Fellow in fiction at the Asian American Writers' Workshop and a Lilly Lieb writer-in-residence at SUNY-Purchase. The American Book Review described her prose as "piquant," and the German newspaper Taz wrote "her poetry reflects the noise and heat of the New York metropolis."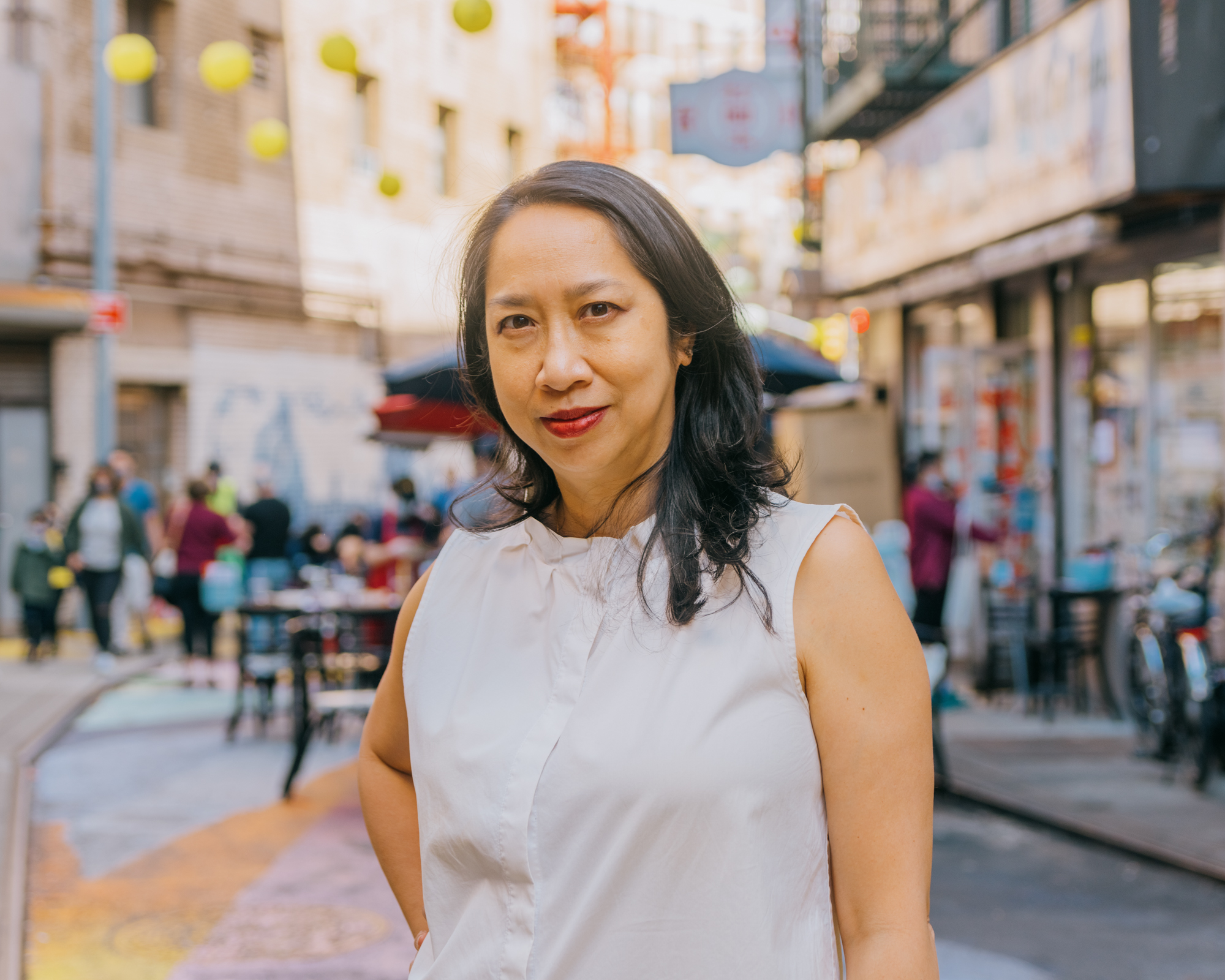 She lives in Manhattan with her husband and daughter.