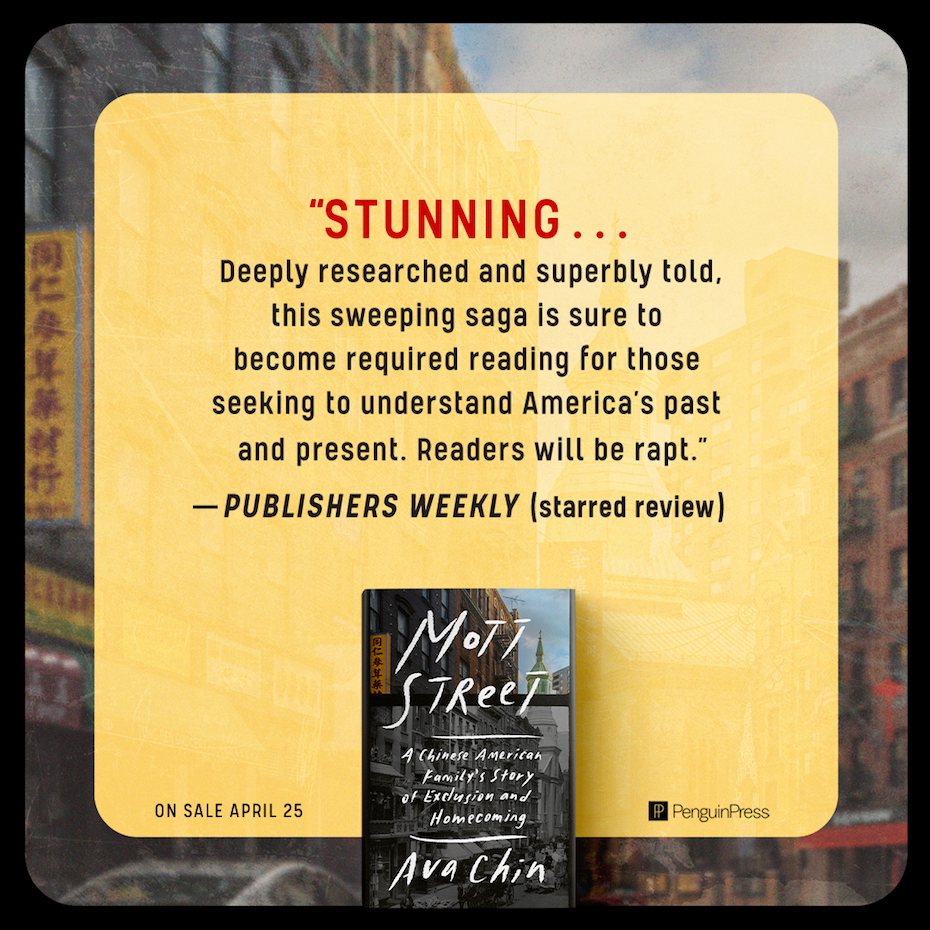 We are a month shy of pub date for Mott Street (April 25th!), but already the reviews are coming in strong. In starred reviews, Publisher's Weekly called it "Stunning," and Kirkus Reviews described it as "Elegantly written…a lively memoir that…helps us understand the troubled history of our nation."
Library Journal deemed Mott Street "beautifully written" and "relevant." After so many years of working on the book, I couldn't be happier over these wonderful reviews.

Mott Street is available for pre-order here, and at your local booksellers.
The NYC launch will be on April 26th—check back soon for book tour dates, including Boston, San Francisco, Seattle, and Los Angeles!